---
Canoeing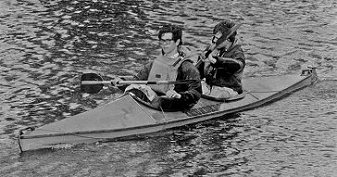 First time afloat was canoeing on the Grand Union Canal (River Soar) in Leicester. The boats were similar to the one above. I remember the pleasure of carting them up and down a slippery weir in the freezing cold and dark. If you were lucky you might bump into the bloated, body of a dead cat.
---
Learning to sail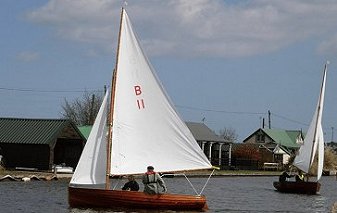 The thing that really got me into boats was a school trip to the Norfolk Broads. We were there for a week camping at night and learning to sail during the day. The small, local wooden boats were great, and I just loved it.
---
Saga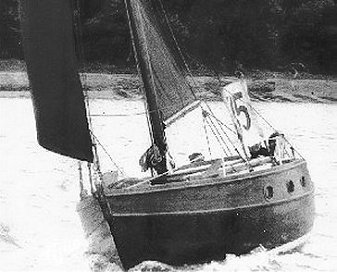 My first real boat. Saga, a 22ft teak on oak gaff sloop, built in 1952. Moored in Yarmouth IOW, this is sometime in the mid 1970s. These are the only photographs of her I can find.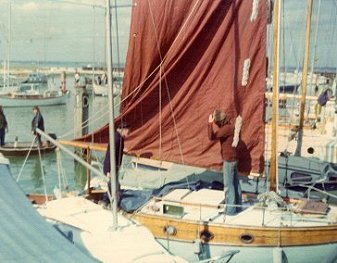 I think this must be the first picture taken of Saga, with me being taught how to hoist a gaff sail. Sold after split with my then partner.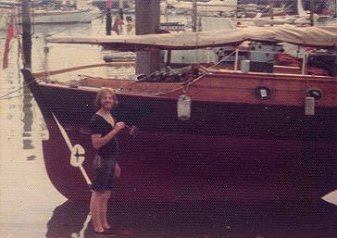 Oh! The joy of anti-fouling.
---
---
Daisy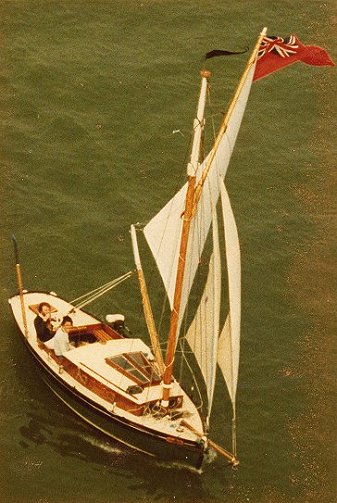 I bought Daisy as a stripped out, leaky hull for just £400. I had to rebuild just about everything. The mast I made from a tree bought from the Forestry Commission. The picture above is taken from the Itchen Bridge as we sailed beneath.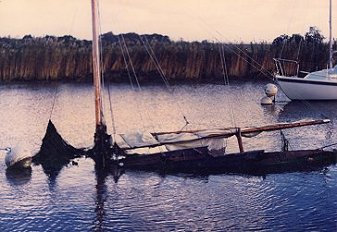 Unfortunately, during the Great Storm of 1987, she sank at her mooring. In actual fact, sinking my have saved her from serious damage, like that suffered by other boats on the river. She was surprisingly easy to re-float.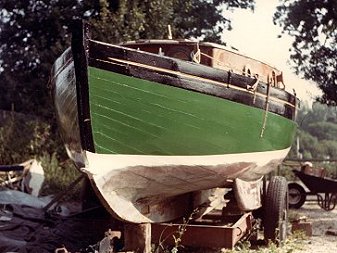 Resurrected and being repaired in my garden, she began to look even better than before. Eventually sold to friend.
---
Bramble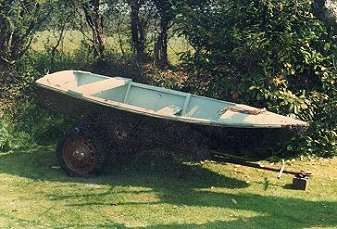 I've had a few dinghies in my time. But, this was my favourite, 12ft long, very stable and dry. It must have been good, it was stolen four times. I got it back three times.
---
---
Polly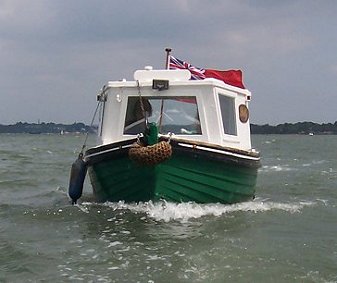 Another stripped out hull I bought for £400. This time a Hastings Beach Boat style fishing boat. Amazing old Yanmar, single cylinder engine. A pig to start, but would then just keep chugging on. A trip from Wareham to Poole and back would use about a pounds worth of red diesel.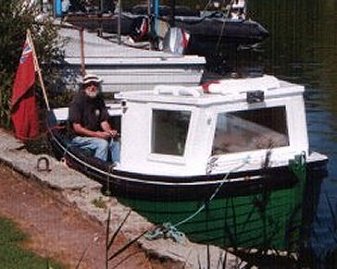 I spent many pleasant hours, sailing the River Frome and Poole Harbour.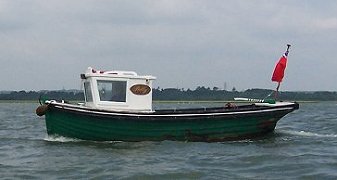 Disaster struck a few years ago. While bedridden with flu, we had torrential rain for several days. Polly filled with rain water and sank on her mooring. This mooring was on a bend in the river where the flow had scoured a deep hole. With a soft unstable bank, we were unable to raise her. There is now another boat moored above her.
---
Pequod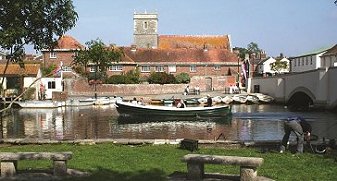 Not my boat. But, I did work it for a few years. Giving trips to the "grockles", up and down the river Frome.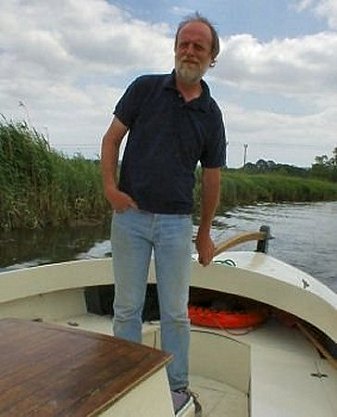 ---